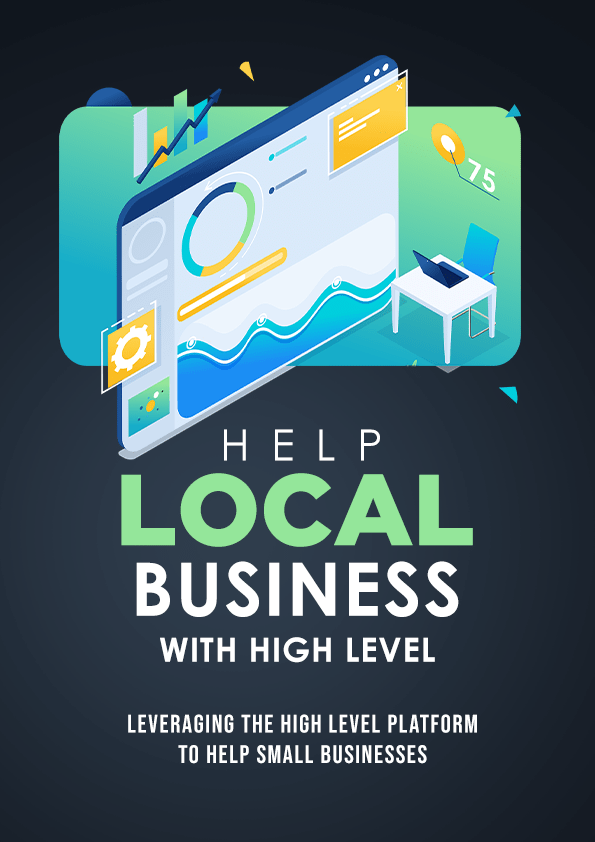 Help Local Businesses with High Level Video Course
Ready to Run Your Own Local Small Business Agency?
Learn how to use the High Level platform to help local businesses as a consultant or agency. This video course package includes the main course (over-the-shoulder teaching style) and an afterclass masterclass (lecture teaching style) with downloadable mp3 for on-the-go-learning.
Topics covered in the main course include:
High Level Platform Overview & Free Trial
High Level Affiliate Program
The High Level Agency Menu
The Settings Menu
Live Chat Customer Assistance
Adding A Transactional Email Service
Customer Manual Onboarding
Setting Up A Membership
Membership Customization
Membership Offer Setup
Multi-Product Offer Setup
Setting Up An Upsell Offer
Setting Up Workflow for An Autoresponder Connection
Setting Up A Webhook Action in High Level
Setting Up A Test Purchase
Connecting A High Level Action to A Zapier Action
Topics covered in Live Afterclass Masterclass "Multiple Revenue Streams with GoHighLevel" include:
The Main Revenue Stream: Local Business Consulting
Revenue Stream #1: Affiliate Marketing
Income Stream #2: Marketing Assets
Income Stream #3: Continuity & Memberships
Income Stream #4: e-Learning (Educational Marketing)
Income Stream #5: Local Agency
Software Platform Cautions
Direct Response with High Level
Main Course Length:
47 minutes
Afterclass Masterclass Length:
34 minutes
Publish Date:
September/2022
#1 Locate CashTag:
Search for this CashTag in your CashApp $MoralMarketing or use the above QRCode
#2 Add Note:
Add a note with this product number #LEARN134. You can add as many products codes as you wish.
#3 Add Correct Amount to Pay:
Product Price $17.00
#4 Be Patient:
Once I receive notification of your purchase from CashApp, I will send you a receipt with the course or product delivery url.  Keep in mind that if you purchase while I am offline (aka sleeping) you will have to wait for my reply.