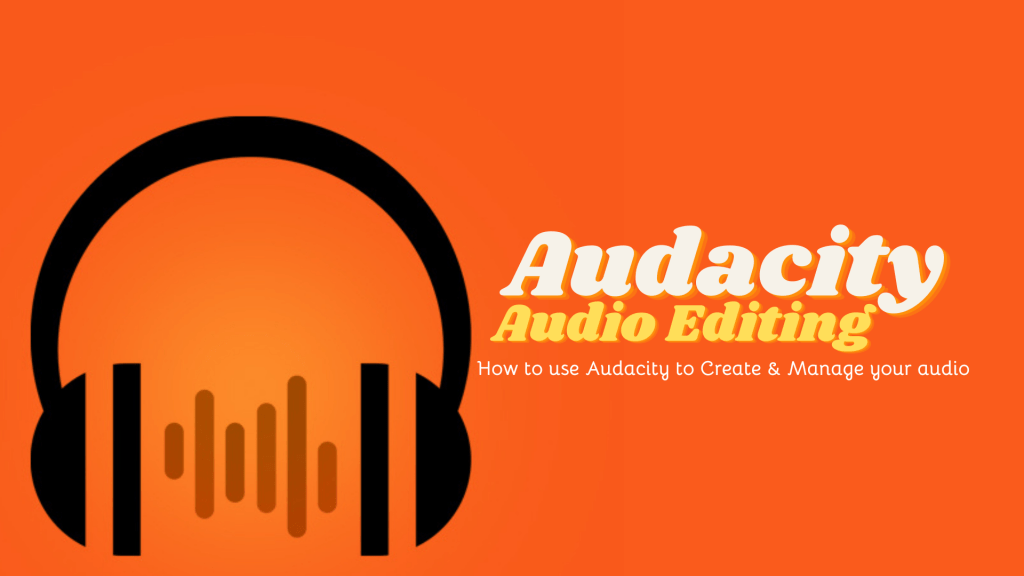 Mastering Audacity
Video Course
Ready to Incorporate Audio Marketing into Your Business?
Learn how to edit audio & expand the visibility of your business with Audacity. This video course package includes the first edition audacity course, basic & advanced (over-the-shoulder teaching style), the updated, over-the-shoulder Audacity course and the afterclass masterclass (lecture teaching style) with downloadable mp3 for on-the-go-learning.
Topics covered in the 1st & 2nd course edition include:
Interface, Setup & Settings
Toolbars
File Operations
Recording Operations
Uploading, Importing & Exporting
Editing Operations
Keyboard Shortcuts
Noise Reduction/Removal
Real-time Effects & Transitions
File Formatting
Content Creation
Topics covered in Live Afterclass Masterclass "Increase Reach & Profitability with Audio" include:

Why Should Audio Be Part of Your Marketing Arsenal?
Deepening Your Unique Selling Proposition
Categories of Audio Marketing
Special Category: Audible ACX
Monetization & Exponential Marketing
Using Audio in Your List Building Efforts
Using Your Content to Develop Your List
Direct Response: Audio-only Venue Ads
Interview-based Podcasting
Educational Marketing
Audio Content Creation Quick-Start
Finding Your Audience
Main Course Length:
34 minutes
Afterclass Masterclass Length:
35 minutes
Audio Editing with Audacity (2019) Course Length:
89 minutes
Publish Date:
September/2022
#1 Locate CashTag:
Search for this CashTag in your CashApp $MoralMarketing or use the above QRCode
#2 Add Note:
Add a note with this product number #LEARN129.
You can add as many products codes as you wish.
#3 Add Correct Amount to Pay:
Product Price $24.00
#4 Be Patient:
Once I receive notification of your purchase from CashApp, I will send you a receipt with the course or product delivery url.  Keep in mind that if you purchase while I am offline (aka sleeping) you will have to wait for my reply.
Similar Content & Products
Dreams In Mocha And Latte
Self-Portrait: Inner Conflict
Abstract Field Of Sunflowers