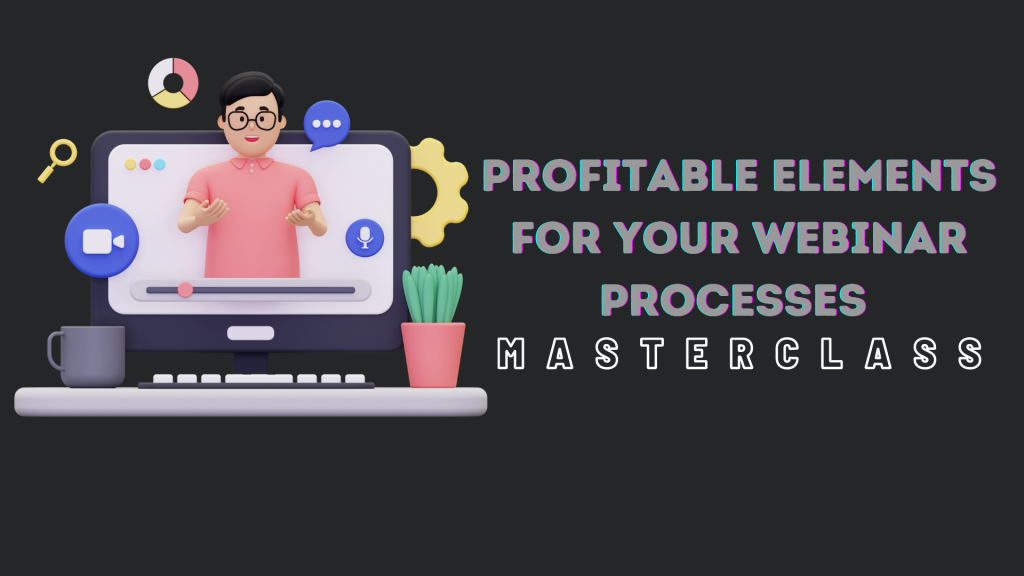 The Webinar Marketing Playbook Video Course
Ready to Engage Customers with Webinars?
Learn how to use webinars effectively in your business. This video course package includes the main course and an afterclass masterclass with downloadable mp3 for on-the-go-learning, both in the over-the-shoulder teaching style.
Topics covered in the main course include:
Minimum Viable Equipment
Setting up Zoom for Webinars
Setting up Zoom for Live Stream
GoToWebinar Platform Setup
Multistreaming Setup
Setup for Webcasts
The Zoom Livestream
Paid Webinar Events
The Zoom Virtual Events Platform
Virtual Summits on GoToWebinar
Live & Paid GoToWebinar Recorded Events
Setting up For Engagement
Topics covered in Live Afterclass Masterclass "Profitable Elements for Your Webinar Processes" include:

Connecting Your Webinar Platform to Zapier
Connecting Your Webinar Platform to Your Sales System
Connecting Your Webinar System to Your Email Autoresponder
Integrating Your Webinars with Your Web Presence
Make Your Sales Funnels More Profitable
Adding Sales Triggers to Your Webinar Product
Repurposing Your Webinar Content
Main Course Length:
43 minutes
Afterclass Masterclass Length:
45 minutes
#1 Locate CashTag:
Search for this CashTag in your CashApp $MoralMarketing or use the above QRCode
#2 Add Note:
Add a note with this product number #LEARN115.
You can add as many products codes as you wish.
#3 Add Correct Amount to Pay:
Product Price $17.00
#4 Be Patient:
Once I receive notification of your purchase from CashApp, I will send you a receipt with the course or product delivery url.  Keep in mind that if you purchase while I am offline (aka sleeping) you will have to wait for my reply.
Similar Content & Products
Dreams In Mocha And Latte
Self-Portrait: Inner Conflict
Abstract Field Of Sunflowers